LMAID provides a large spectrum of services. 
These services include Interior design and architecture, Decoration, Architectural documents and 3D visualization, Project management, FF&E procurement.
LMAID offers interior design and renovation services aimed at private clients.
LMAID's goal is to design and to deliver architecturally distinctive homes and interiors to its clients, not only complying to the rules of Art but also taking into account its clients' requirements and lifestyle as well as budget.
To this end, LMAID gives an essential place to the design development phase of a project, so that before the work begins, its clients have a clear vision of their future interior, not only style-wise but also budget-wise. LMAID realizes sketches, floor plans, technical plans as well as all the written documents useful for the implementation of a project. Plans are volumed up and photo-realistic visuals are produced so that LMAID's clients can easily conceptualize their new interior. LMAID then proceeds to the referencing of all the equipment, materials and furniture used in a project. LMAID can also carry out the administrative procedures prior to the start of the work.
 LMAID finally implements the project in which its clients will have projected themselves and that they will have chosen. LMAID therefore conducts their project coordinating and following-up the on-site work until its full completion and acceptance.
And to ensure that once completed the project is up to its clients' requirements, and gives them full satisfaction, LMAID:
Relies on a network of partner brands and specialized showrooms;

Calls on qualified and insured companies and craftsmen
LMAID offers interior design and renovation of your professional or commercial premises.
Whether it will be for creating a new office interior, a shop, a restaurant or a hotel, LMAID will help its clients to:
define an architectural concept that reflects the history, values, projects and culture of their company;

design a tailor-made layout, perfectly adapted to their activity and meeting their objectives of profitability and/or increased productivity, as well as those aiming at strengthening their image or customer loyalty.
In order to create a more functional, pleasant and motivating working environment, or simply, to create a more attractive and comfortable space for customers, LMAID will work towards an optimal organization of space and towards, an appropriate circulation in this space. LMAID will imagine furniture and decoration specific to the company, in coherence, not only with its visual identity, but also with its local environment.
 In short, LMAID simply aims to create for each of its professional clients a unique place and atmosphere, meeting in all respects their expectations as well as their requirements.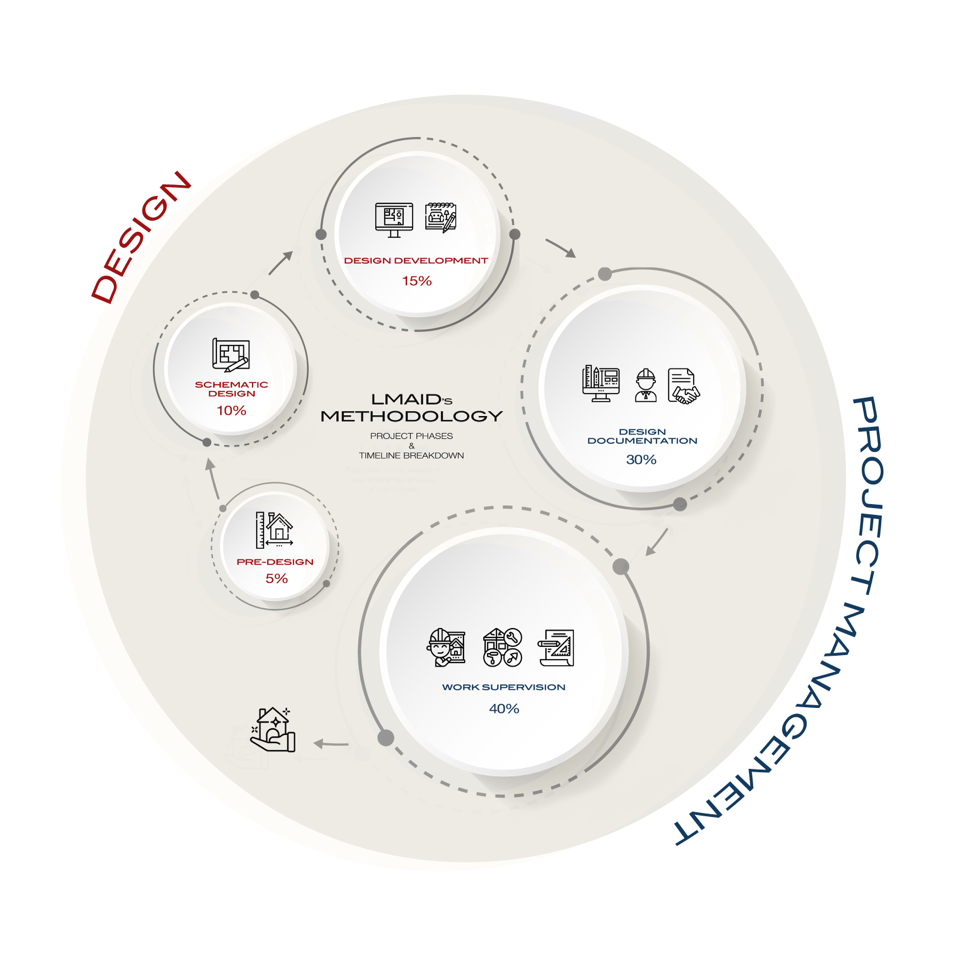 LMAID's decoration services are aimed at private clients wishing to upgrade their interior without going through major work.
At LMAID, a decoration project always begins with a first appointment at your place. 
This first appointment aims at discovering your lifestyle, your habits and your tastes. This visit is also an opportunity, for you to express your wishes, and for LMAID to discuss your needs and your budget, to know your time constraints, and to deliver, of course, some first ideas for decoration and layout of your space.
LMAID offers three levels of study of your decoration project:
– the production of an "Ambiance booklet" which can possibly be supplemented by
– a shopping list 
– photo-realistic 3D views.
Once the study has been completed, LMAID can also be mandated to supervise the execution phase of your project and to help you implement it.
The "Ambiance booklet" is a personalized document prepared by LMAID presenting the interior decoration project that you expect. It allows you to better conceptualize your project, and more generally, the atmosphere to be given to your future interior.
It contains:
a summary of your expectations,

the existing floor plan,

a projected floor plan, showing how the space is going to be used as well as the furniture layout,

some mood boards illustrating the proposed decoration ideas: the color palette, materials for the floor and walls, window treatment, lighting, style of furniture, the soft furnishings and other decorative accessories to be used,

a brief which includes advice and a description of the work to be planned.
The production of this notebook is based on a series of preliminary exchanges with you, via email, Pinterest, or Houzz or even by telephone; the goal being to refine our understanding of your needs and your tastes as well as to validate certain choices.
This notebook is presented to you at your home, within 4 to 6 weeks, and provides you with the explanations necessary for the realization of your project.
Following this last visit, you will receive a copy of the notebook, containing the latest possible corrections.
In addition to the "Ambiance booklet" photo-realistic 3D views will help you better understand the volumes, as well as better imagine the location of furniture and decorative accessories in your room, the different types of lighting, finishes, colors and textures…
By visualizing your new interior perfectly LMAID will have helped you to design an interior that really suits you.
Following the delivery of your "Ambiance booklet", we can also assist you in monitoring the work necessary for the realization of your project.
LMAID's services in this execution phase consist of:
trades consultations and the search for the most qualified craftsmen and service providers
the analysis of the quotes communicated by the trades consulted and the assistance in the selection of stakeholders,
– the study of the various quotes communicated by the companies consulted and assistance in the selection of stakeholders,
the coordination and supervision of work,
– the qualitative follow-up and the respect of the conformity of the decoration project.
Procurement of Furniture, Furnishing and Equipment
LMAID can also take charge of the order of the furniture, decorative accessories and materials selected for your project.
As part of this service, LMAID will aim to make you benefit from the best possible rates from a selection of suppliers.
If you wish, LMAID can organize, in collaboration with specialized installers/fitters the delivery and installation of all the furniture and decorative accessories you will have selected for your new interior, and thus deliver a turnkey project to you.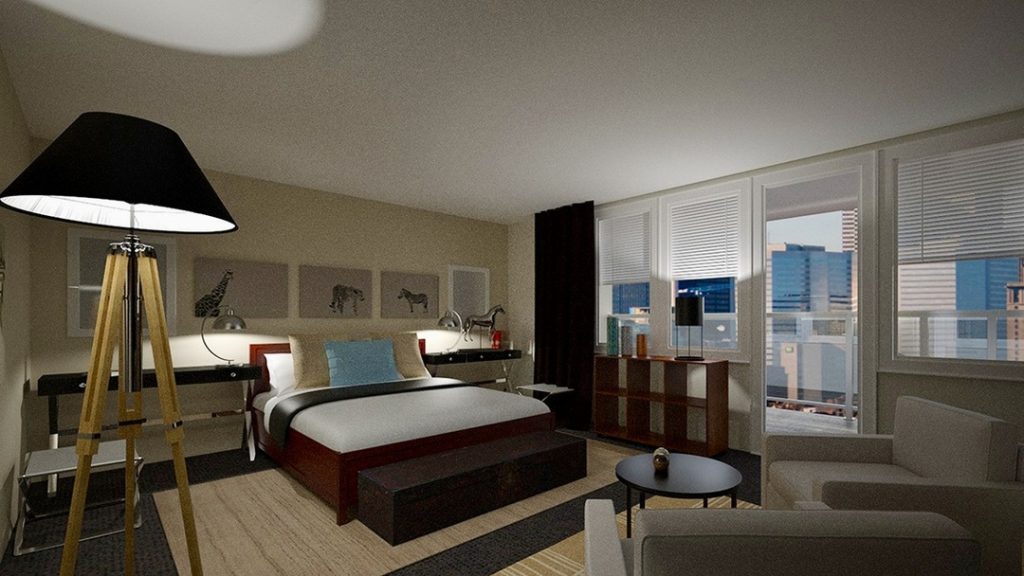 LMAID realizes, as a subcontractor, on behalf of interior designers, architects, or project managers the graphic documents of their projects: plans, sections and elevations, mood boards or photo-realistic 3D views. LMAID can also contribute to the drafting and illustration of their proposals in the context of competitions or calls for tenders.
This service is primarily aimed at decorators and interior designers. LMAID realizes according to their instructions the mood boards used in the study phase of a project or in commercial proposals.
​
LMAID offers two levels of services:
– the production of "inspiration boards", i.e. simple mood boards aiming at illustrating a particular atmosphere or a given concept;
– the realization of mood boards that include elements of context, a "staging" of the space, a floor plan and the references of the products that will be part of the project.
This service may or may not include the search for the visuals that will be used in the boards.
​
The mood boards are delivered in .pdf format (or any other digital format requested by the customer).
This service is primarily intended for developers/builders, real estate agents, decorators, project managers, architects and interior designers, who need:
 – a better visualization of the volumes and possible developments of a property for sale or an interior design project,
– a nice presentation of their architectural project to show to their clients,
– or simply appealing illustrations for their commercial brochures of real estate projects.
In this context, LMAID mainly offers the following services:
3D modelisation
This service consists of the 3D modeling of your plans on SketchUp, and allows you to:
– Optimize your choices by simulating different layout solutions;
– Facilitate the understanding of the project and the space by your clients;
– Detect possible anomalies.
We deliver a .skp file to your email address and you can view it from SketchUp on your tablet, or online through a plug-in or 3D viewer like Sketchfab.
The basic service includes two requests for modifications/revisions in order to integrate into your project the changes you consider useful.
Visuels Photos réalistes
In order to be able to create photo-realistic renderings, this service includes the 3D modeling of the project, its texturing and the integration of specific furniture, the lighting. 
It assumes that you also provide plans, a detailed list of the materials used and the furniture to be integrated with their manufacturer references.
3D Plan
This service includes the 3D modeling of the project, its texturing and the integration of specific furniture, the lighting and the creation of:
- photo-realistic renderings - an aerial and in perspective view of the project allowing a global vision of the layout of all the rooms of one level (walls and partitions cut to 1m20 in height) It is assumed that you provide in addition to the plans, the detailed list of materials used and the furniture to be integrated with their manufacturer references.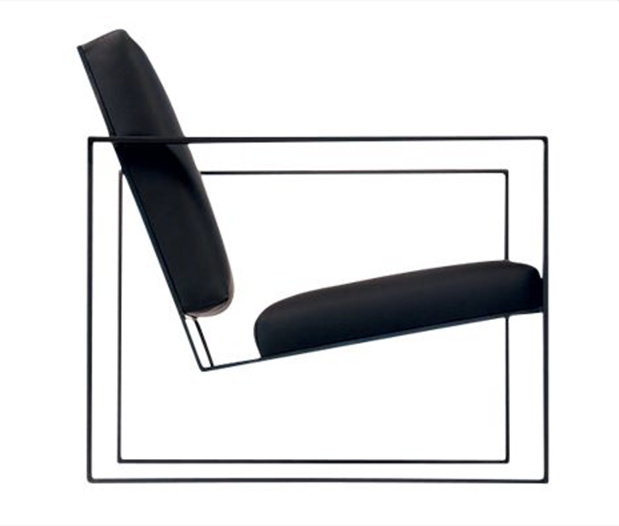 LMAID selects for Private clients, owners of restaurants or hotels, builders or more generally companies, furniture, equipment and materials, that best match their interior design project according to the technical, aesthetic and budget criteria that they will have defined.
LMAID takes care of the order of materials and equipment (tiles, parquet, painting, wallpapers, sanitary equipment, ...) as well as of selected furniture, and organize their delivery to your place or your premises.
As part of this service, LMAID works to grow its network of partners in order to allow you access to an ever wider range of products, to make you discover extraordinary collections and benefit from the best possible rates.
Thanks to our French, Belgian, Dutch, British, Italian and Spanish partners, we are able to offer our clients furniture, lighting, floor and wall coverings, furnishing textiles and household linen that are unique and of quality.
LMAID works in particular with brands such as:
Lea Ceramiche, Made 39, Geotiles, Osta Carperts, Ligne Pure, Malsalgueiro, Kährs, Amtico, Mercadier, Unikalo, Pianca, Riflessi, Midj, Altacorte, Coolwood, Sol&Luna, Viccarbe, Gillmore, Temahome, Focus, Stüv, Novalux, SLV, Faro, Tooy, Fambuena, Estiluz, Belfiore, Jacob Delafon, Baxar, Reitano, Flair showers, Artelinea, Newform, Cielo, Inbani, Himla, Indigo.